The IoT Technology Behind Our Solution
EcoAxis' comprehensive portfolio of technology provides a one-stop shop for all of our customer's IIoT technology needs from data acquisition to data processing to data analytics and learning in a secure and scalable fashion without requiring any investment in IT skills and experience.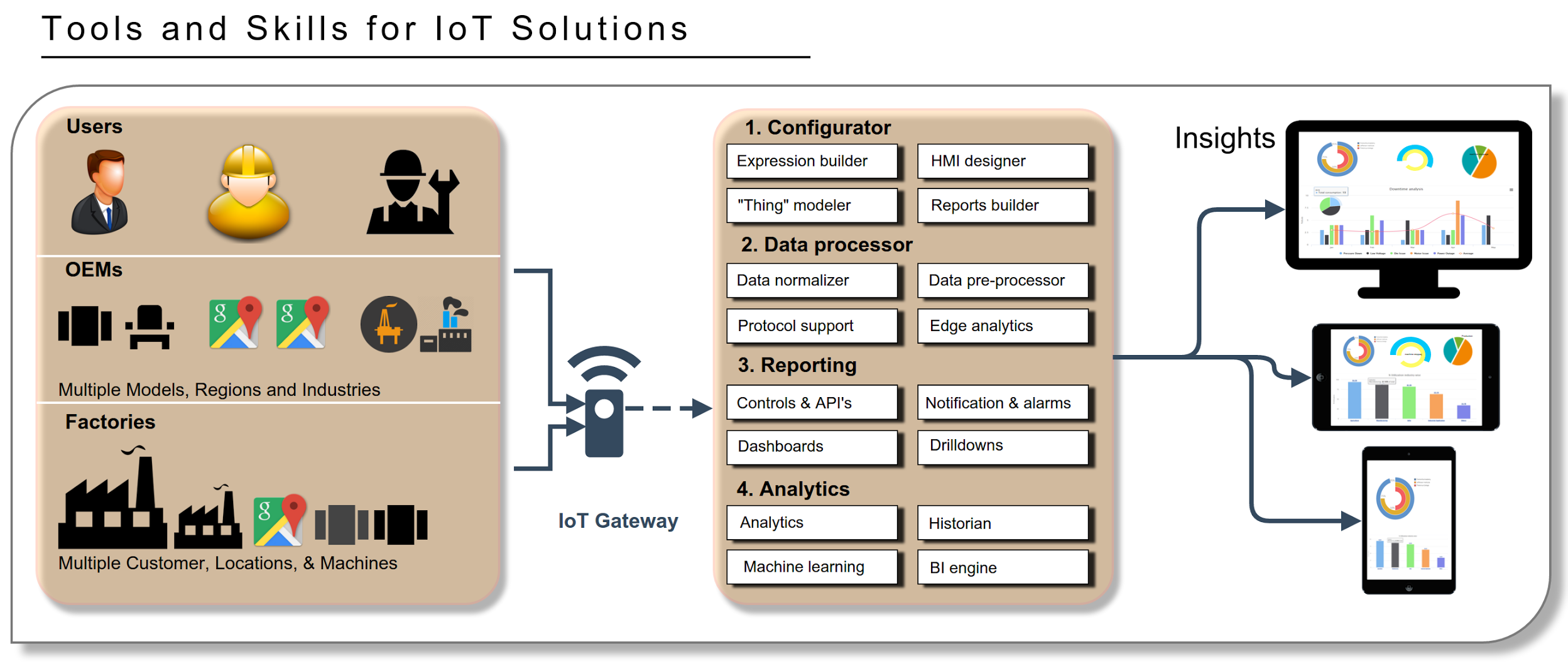 EcoAxis brings together expertise in conceptualizing your industry 4.0 solution, data acquisition, transmission, storage, processing tools and expertise, advanced analytics and machine learning tools, and skills with the ability to present processed information in a simple, user friendly way for different stakeholders in your organization.
Please click on the relevant sections to know more about IoT gateways, SuperAxisTM platform and advanced analytics.
Beginners Guide to Industrial IoT Technology
Industrie 4.0 is the new "IN" thing in the world of manufacturing. Yet, many are clueless as to what exactly the whole concept is. We have tried to explain the concept in the crispest form possible.