TeraSpin's Premium spindles ensure significant energy savings. They also reduce spindle vibration and noise.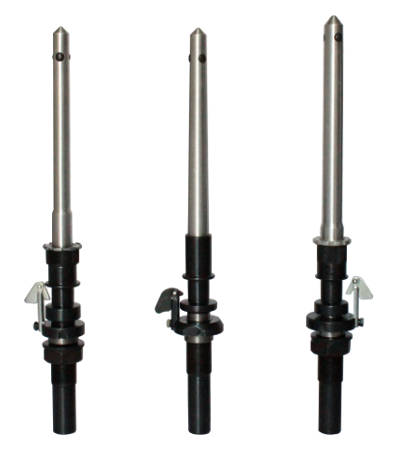 Premium spindles
(For better energy savings)
The TeraSpin Premium series spindles are of two types:
Premium spindles
Premium ES (Energy Saving) spindles
Premium spindles
The TeraSpin Premium spindles are specially designed for smooth running even at very high spindle speed. Optimisation of various design parameters, high level of manufacturing precision, and high quality German components reduce vibration and noise level of the spindle.
These spindles come with HF 1 and HF 100 spindle bearing units with minimum 18.5 mm wharve dia. The HF 21 spindle bearing unit comes with a minimum wharve dia. of 20.2 mm.
Premium ES spindles
The TeraSpin Premium ES spindles are the ultimate solution to reducing high energy costs. These spindles are available with HF 1 and HF 100 spindle bearing units with minimum 18 mm wharve dia. and are designed to reduce energy consumption significantly. Well-proven, strong, and sturdy design of HF 1 and HF 100 spindle bearing units make these spindles suitable even for manual doffing.
Manufactured by: A.T.E. Enterprises Private Limited (Business Unit: TeraSpin), India
FEATURES

BENEFITS

RESOURCES

CASE STUDIES

GET A QUOTE
Minimum wharve dia for Premium spindles with HF-1 and HF-100: 18.5 mm
Minimum wharve dia for Premium ES spidnles with HF-1 and HF-100: 18 mm
Also suitable for manual doffing
Only two point contact (at footstep and neck bearing)
High precision neck bearing with German components
Optimised damping of spindle vibrations with improved design and German components
Well-proven conical foot step design manufactured with higher precision
Low energy consumption
Low spindle vibrations
Low noise level
Your message was sent successfully. Thanks.