TeraSpin top rollers ensure consistent output quality, reliable performance and long service life.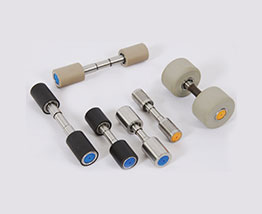 Top Rollers
(For consistent quality of roving and yarn)
Each top roller is manufactured such that the clearance between hardened arbour and shell is
perfectly matched with appropriately sized double row steel balls. The top rollers made for ring
frames and speed frames are injected with just the right amount of special grease – TRG 5.
The ends are fitted with a uniquely designed seal to prevent leaks while in operation.
Manufactured by: A.T.E. Enterprises Private Limited (Business Unit: TeraSpin), India
FEATURES

BENEFITS

RESOURCES

GET A QUOTE

BUY NOW
Technical Details
Application: cotton,man-madefibres,wool, and blends
Key Features
Sturdy double row ball bearings ensure smooth and even rotation
Through hardening of axle and outer shells
Effective U-type seal
Lubricated with special grease TRG 5
Variants for cotton ring frame
LP 302-000684
LP S 3681
LP 302-000075
LP S 3751
LP 302-000825
LP S 3821
LP 303-000684
LP 303-000075
LP 303-000825
LP 320-000070
LP 302-000070 RLM
LP 302-000070 G
LP 302-000080 G
LP 302-000090 G
LP 302-000075L
Variants for worsted ring frame
LP 314-000075
LP 314-000825
LP 316-000075
LP 316-000825
Variants for roving frame
LP 315-000110
LP 317-000110
Long re-lubrication intervals reduce maintenance
No ingress of foreign particles
Smooth trouble-free operation under mill conditions
Consistent quality output
Higher load bearing capacity
Your message was sent successfully. Thanks.