TeraSpin high performance spindle and inserts are well proven in design and widely accepted by spinning mills and spindle manufacturers. Millions of spindles are in operation across the globe.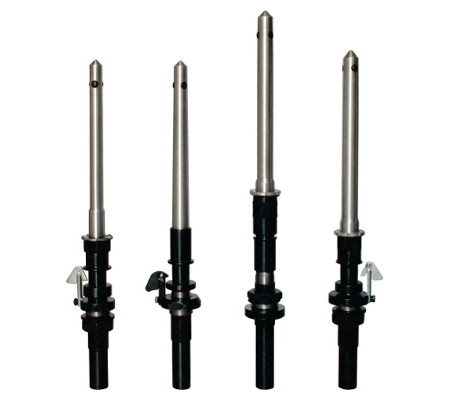 Spindles
(Proven design and sturdy construction)
TeraSpin's high speed spindles are known for their sturdy construction and energy efficiency. Millions of spindles are in service around the world. Complete spindles are available in a variety of configurations and for auto-doffing system. TeraSpin HF 100 inserts are next generation high performance, high speed inserts. The HF 100 insert, with approximate 20 percent lesser oil content, is designed to run at 25000 RPM (mechanical). TeraSpin offers complete spindles with HF 100 inserts.
Manufactured by: A.T.E. Enterprises Private Limited (Business Unit: TeraSpin), India
FEATURES

BENEFITS

RESOURCES

VIDEOS

GET A QUOTE

BUY NOW
Key Features
High level of manufacturing precision for all spindle components
Only two-point contact (at footstep and neck bearing)
Compact neck bearing manufactured with higher precision
Optimised damping of spindle vibrations with improved design and German components
Well proven conical footstep design manufactured with higher precision
Spring support for axial load
Low vibrations
Low noise level
Long life
Your message was sent successfully. Thanks.