The new SUPERWIN adopts single I-O flow with wave dyeing technology to maintain an ultra-low liquor ratio with excellent finish quality.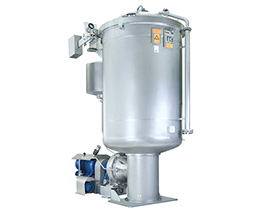 SUPERWIN
(Package dyeing machine)
The SUPERWIN is more than an ordinary package dyeing machine. Its revolutionary wave dyeing technique and intelligent control reduces the MLR to 1:3. Equipped with fully automatic system, and user-friendly controller, it manages all necessary dyeing profiles effectively. Its exclusive features make it an ideal choice for all round performance and productivity.
Manufactured by: Fong's National Engineering Co., Ltd., Hong Kong
FEATURES

BENEFITS

RESOURCES

GET A QUOTE
Technical Details
Cooling gradient: 130-100°C approx. 3°C/min; 100-80°C approx. 2°C/min (cooling water at 3 bar, 25°C)
Heating gradient: 25-100°C approx 4.5°C/min; 100-130°C approx 2.5°C/min (dry saturated steam pressure at 7 bar)
Design pressure: 4.4 bar
Design temperature: 140°C
Key Features
Cost effective control by FC30 program controller
Equipped with fuzzy logic temperature control
Compressor to squeeze out residual water
Low liquor ratio
Manual sampling not required
Makes use of dual flow technology
Unique unloading basket reducing manual labour
Bottom leak proof spindle
Savings in steam, water, and chemical consumption
Reduces effluent load
Low working cost/kg of dyeing
Highest degree of automation
Enhanced efficiency
Your message was sent successfully. Thanks.