MINIWIN is a laboratory package single inside-out flow dyeing machine that is specially used for dyeing one package. With unique wave dyeing technology, the dyeing effectiveness is consistent with the large production package dyeing machine.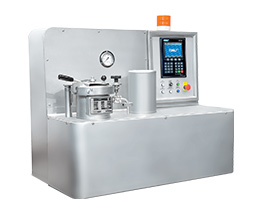 MINIWIN
(Dyeing machine)
This laboratory package single flow dyeing machine has a simple configuration making it an excellent tool in laboratory for every dyeing plant. The unique wave dyeing technology ensures uniform dyeing across the package. It requires only a sufficient water level at the kier bottom to maintain steady pump operation and not necessary to have all packages immersed with liquor, hence achieving a lower liquor ratio.
Manufactured by: Fong's National Engineering Co., Ltd., Hong Kong
FEATURES

BENEFITS

RESOURCES

GET A QUOTE
Technical Details
Cooling gradient: 130-80°C approx 5°C/min (cooling water at 3 bar, 25°C)
Heating gradient: 25-100°C approx 4.7°C/min
Design pressure: 4.4 bar
Design temperature: 140°C
100-130°C approx 3.6°C/min (heated by electricity)
Key Features
Compact piping layout
Comes with a dosing tank
Directly heated by electrical heater instead of external steam heating coil
With unique fuzzy logic temperature control technology, temperature can be confined to ±0.3°C
Made of 316Ti/1.4571 stainless steel
Low liquor ratio ensures high reproducibility
Small size around 1 m in dimension
Convenient to be operated on workbench
Suitable for laboratory usage
Your message was sent successfully. Thanks.