Latest electronic and mechanical superior model for determining the evenness of yarn, roving, and sliver.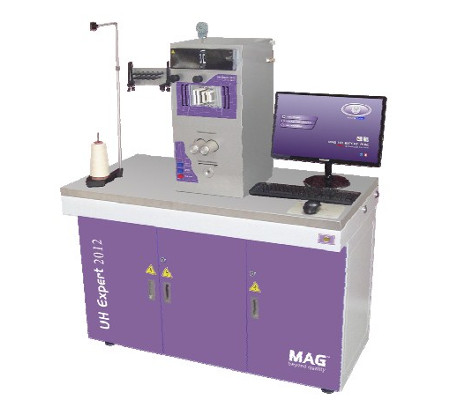 UH Expert
(Yarn, roving, and sliver evenness tester)
Graphical and numerical results perfectly matching with international standards. Special software and instrument for fast and simple usability.
Manufactured by: MAG Solvics Private Limited, India
FEATURES

BENEFITS

RESOURCES

GET A QUOTE
Key Features
Automatic ON/OFF suction for the yarn testing
Rollers front/back movement during testing, to avoid roller damage
Easy and quick self-testing system
External sensor integration for higher count
User friendly operations
Single window for set and run the test
Multi-diagrams window for direct test comparison
Measuring units changeable at any test
All visualizing data in real time, no need to wait the end test
Data can be retrieved with preinstalled multi-filters
Your message was sent successfully. Thanks.