A new generation of completely redesigned systems for compressive shrinking machines with reliable technology and optimal residual shrinkage for high and reproducable quality.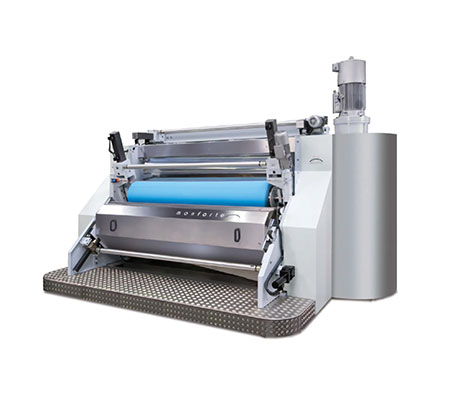 Shrinking Range - Model Monfotex 8000
(Compressive shrinking)
The Monfortex 8000 shrinking range is a reliable technology for residual shrinkage. Some salient features includes improved residual shrinkage with lower rubber blanket contact pressure, longer rubber blanket life, and lower production cost, lesser water consumption as compared to conventional equipment, fully automatic grinding of the rubber blanket, and faster one-shift rubber blanket change.
Manufactured by: A. Monforts Textilmaschinen GmbH & Co. KG, Germany
FEATURES

BENEFITS

GET A QUOTE
Technical Details
Raw material: wovens
Key Features
Motorised adjustment of rubber built pressure roll and faster one shift rubber blanket change
Compactomac automatic shrinking unit for even residual shrinkage in a batch of same quality substrate
Special edge cooling of the rubber blanket (optional) without increase in water consumption
Longer rubber belt life
Diameter of shrinking cylinder: 750 mm
Fully automatic grinding of the rubber blanket
High performance, low production cost and comtemporary technology
Commitment to quality
Your message was sent successfully. Thanks.