Monforts offers a wide range of coating and finishing solutions for technical textiles. The machines are reliable and produce fine quality finished fabrics which are used in a variety of applications. The finishing process is cost and time effective while the machines are easy to operate and maintain.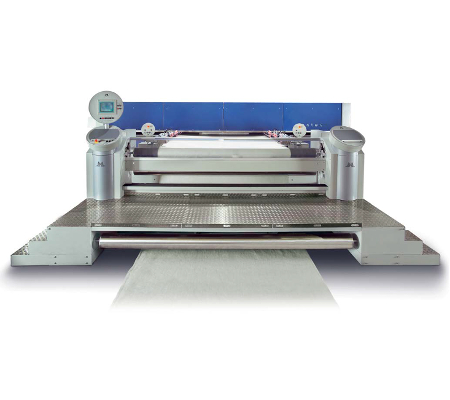 Coating Lines
Monforts offers a special range of nonwoven finishing lines from 100 to 5500 GSM with a thickness of 0.5 to 22 mm, padder with slitter, stretcher with a force of up to 10,000 N in longitudinal direction, reinforced tracks with maximum transverse forces of 10,000 N, and special cutting installation.
Manufactured by: A. Monforts Textilmaschinen GmbH & Co. KG, Germany
FEATURES

BENEFITS

RESOURCES

GET A QUOTE
Technical Details
Application range: drying, curing and heat setting for chemical and thermal finishing of spunbond, needle punch and spunlace non-wovens
Key Features
Eco Booster HRC high performance heat recovery module
Stenter design for 300ºC available
TwinTherm air circulation system which permits temperature differences of up to 60ºC between top and bottom air
Qualitex 750 system
Processing of heat sensitive and special fibers made easy
Lower energy consumption
Operator and maintenance friendly
Your message was sent successfully. Thanks.