The Mahlo Samplecut FSC-12 is is an online sample cutting machine that allows sampling at maximum line-speeds. It has a robust design and simple construction making it easy to maintain. As samples can be taken from moving material, there are no downtimes, thus increasing the efficiency of the production machinery, and improving productivity.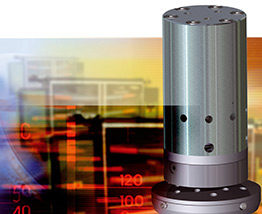 Samplecut FSC-12 Online Sample Cutter
To monitor the progress of certain processes frequent samples need to be taken at the machine itself. However, this can only be done whilst the material is at a standstill or running slowly. The Mahlo Samplecut FSC-12 cuts samples from high-speed product, and comprises in essence: a circular blade, pneumatic unit, sample chute, and a control and switch panel.
Manufactured by: Mahlo GmbH & Co. KG., Germany
FEATURES

BENEFITS

RESOURCES

GET A QUOTE
Key Features
Sharp circular blade that cuts samples from high-speed online material
Pneumatic unit with sample chute
Takes samples from online materials; increases productivity as there are no downtimes due to sampling
Easy to operate
Ensures more efficient use of processing machinery
Your message was sent successfully. Thanks.