Mahlo WMR width guage allows the measurement of product width online.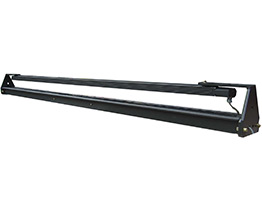 WMR Width Guage
Mahlo Width Gauge WMR is available in two versions: a stand-alone version with digital indicator and a modular version in conjunction with an Orthomat and visualization on a TFT touchscreen. Mahlo's WMR allows online measurement of fabric width by using IR (infra-red) LEDs in reflex mode. The sensitivity of the sensors and maximum or minimum permissible width can be set on the control panel supplied. Measurements are visualized and parameters for computation can be set on the Orthomat's TFT monitor.
Manufactured by: Mahlo GmbH & Co. KG., Germany
FEATURES

BENEFITS

RESOURCES

GET A QUOTE
Key Features
Sensing module with electronics
Control panel and digital indicator (optional)
Allows online measurement of fabric width
Available in stand-alone and modular versions
Reduces machine downtime as machine doesn't need to be stopped to manually check width
Your message was sent successfully. Thanks.