The Goller Cold Pad Batch (CPB) Station ECONOMICA ensures even dyeing and is the perfect choice for small to medium batches in open width dyeing and finishing.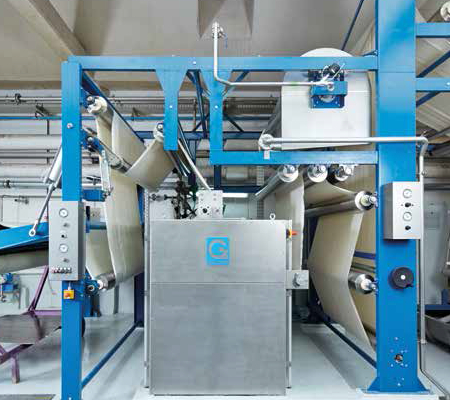 ECONOMICA
(Cold pad batch station)
The Goller CPB ECONOMICA ensures even dyeing across the fabric width and length with no crease marks, thus ensuring the highest standards. This easy to use and economic unit ensures the highest standards in reproducibility and handling. Based on the principle of swimming rollers, ECONOMICA is the perfect choice for small to medium batches in reactive dyeing.
Manufactured by: Goller Textilmaschinen (HK) Limited, Hong Kong
FEATURES

BENEFITS

RESOURCES

GET A QUOTE
Key Features
Different trough designs
Automatic self-cleaning
Tension control
Cooling and/or heating of the trough
Precise dosing
High reproducibility
Smooth and clear fabric surface
Two deflection controlled rolls according to the swimming roller principle
Application device for every precise and homogeneous pick-up requirement
Short payback
Low maintenance
Precision - side-to-side and beginning to-end the same shade due to the swimming roller technology
Reproducibility - each lot the same; based on exact pick-up adjustment
Your message was sent successfully. Thanks.