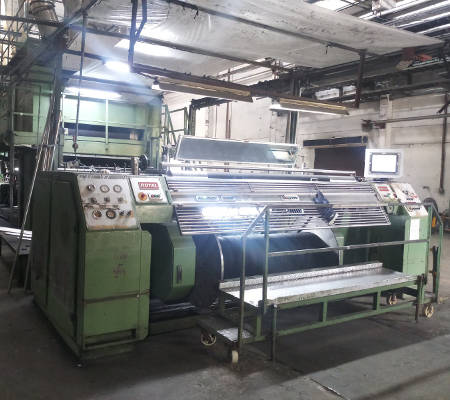 Automation of fabric forming machines
Old fabric forming machines have a number of problems such as low production, efficiency, high power consumption, frequent breakdowns unequal length of warping, and the like.
A.T.E.'s automation upgrade for old fabric forming machines improves machine efficiency and productivity, allowing a machine to be run at higher speeds. Even old/stopped machines can be put back into production.
Manufactured by: A.T.E. Enterprises Private Limited, India
FEATURES

BENEFITS

RESOURCES

CASE STUDIES

GET A QUOTE
Upgrade of old electrical system with new technology
Replacement of old PLCs with latest PLC
Old, obsolete drives are replaced with new and latest drives
Customised operations possible for machines that use embedded cards
Panel work
New process integration and logic modification
Old/stopped machines can be put back into production!
Increased machine efficiency and productivity
User friendly IPC(SCADA) design
Lower maintenance of machine
Easy to troubleshoot
Your message was sent successfully. Thanks.