Genuine spares from DeChang - brought to you by A.T.E.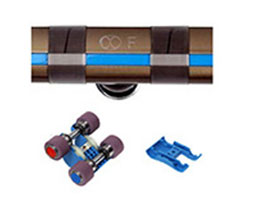 Components for Compact System
DeChang offers superior quality compact spinning spare parts for other make compact systems which are economical and gives value for money.
Manufactured by: Ningbo DeChang Precision Textile Machinery Co., Ltd., China
FEATURES

RESOURCES

GET A QUOTE
Key Components
Negative suction tube
Compact gear box
Tension rod
17 T gear top roller
22 T gear top roller
Intermediate gear wheel
Your message was sent successfully. Thanks.