For opening knitted fabric after rope processing.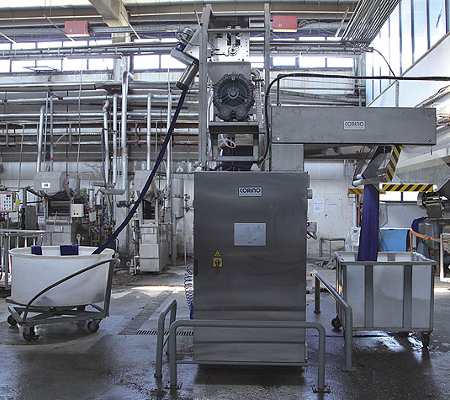 Rope Opener And Balloon Padder
(Opening and controlled slitting of knit fabric)
The classic rope opener from Corino consists of automatic de-twister and opening unit with scroll rollers and fabric guider. It is mainly used for opening tubular knitted fabric after rope processing.
Manufactured by: Corino Macchine S.p.A., Italy
FEATURES

BENEFITS

RESOURCES

GET A QUOTE
Key Features
Pan weight adjusting device
Knots detecting device
Anti-overturning device
Overflow system for water flow from the top
Balloon formation from top to bottom
Versatile machine with varied applications like squeezing and finishing
Produces high quality finished knit goods
Your message was sent successfully. Thanks.