The single drum raising machine model R9000 is a very versatile machine, available in many different versions suitable to process every kind of fabric. The raising drum is available from 24 to 36 raising rollers with different diametres to have a raising drum for the many various types of fabrics that can be processed on a raising machine. The electronic control by PLC and drive by inverter, make this machine very simple to use and also very precise. The reduced maintenance makes this machine very reliable and with a very long operative life.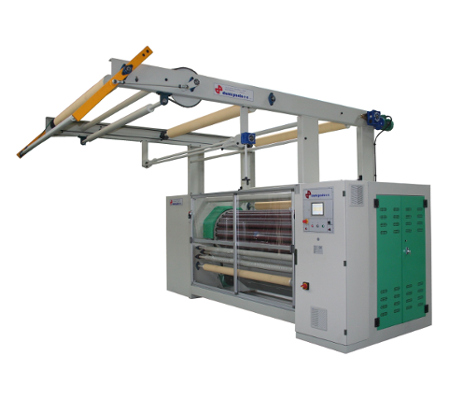 Raising Machine
(Single drum raising machine for woven and knit fabric)
The machine is controlled by PLC, with operator interface by Color Touch Screen and drive by AC motors with vector control Inverters. The machine is manufactured in several models suitable to process any kind of fabrics and is available with 24, 28, 30, and 36 raising rollers, in widths from 1800 to 3600 mm; various accessories are available according to the kind of fabric to be processed. The machines also allows automatic fabric loading on the drum.
Manufactured by: Danti Paolo E. C. SRL, Italy
FEATURES

BENEFITS

RESOURCES

GET A QUOTE
24, 28, 30, 36 raising rollers
Working width from 1800 mm to 3600 mm
Drive by inverters
Control by PLC and touch screen
Power recovery system
Easy to use
Reduced maintenance
High power of operation
Low energy consumption
High quality of the fabric
Your message was sent successfully. Thanks.