KARL MAYER's new PROWARP sectional warping machine integrates the latest communication, measuring, and regulation technology into a brand new design.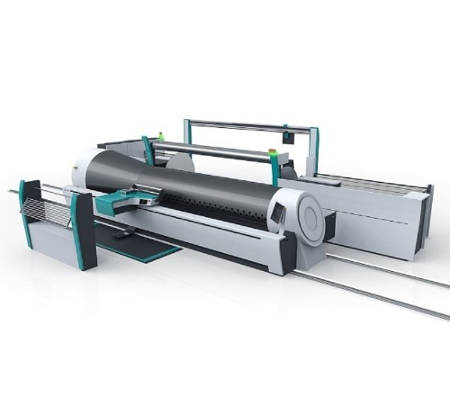 PROWARP
The flexible PROWARP sectional warping machine offers maximum design flexibility and is suitable for processing all kinds of materials and material combinations. KARL MAYER's new PROWARP can be used in a wide range of sectional warping applications - from producing shirtings to technical yarns as well.
Manufactured by: KARL MAYER, Germany
FEATURES

BENEFITS

RESOURCES

GET A QUOTE
High performance sectional warping machine for applications belonging to the premium sector
Manufacture of high quality production warps for technical and standard applications
For working widths up to 5,500 mm and tensile forces up to 40,000 N
Innovative layer regulating system that offers up to 5% higher efficiency in weaving and up to 30% better warp preparation performance for weaving
Precise winding build-up over the entire material range
Intuitive operation
Reproducible quality owing to order management and production data management
High machine availability due to KARL MAYER teleservice
Your message was sent successfully. Thanks.