The ISOWARP sectional warping machine ensures quality warp beams for all types of yarns suitable for shirting, suiting, dress material, upholstery, etc.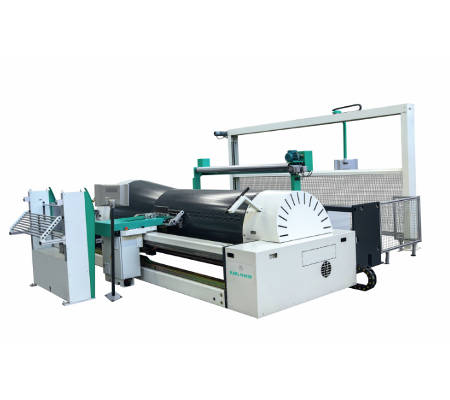 ISOWARP
ISOWARP has been proven to run at higher warping and beaming speeds and, in particular, with a substantial simplification of operation, resulting in improved production. Beam to beam reproducibility is guaranteed with KARL MAYER's in-built KAMCOS system, which additionally has easy access to the teleservice network for remote support and machine maintenance.
Manufactured by: KARL MAYER Textile Machinery India Private Limited
FEATURES

BENEFITS

RESOURCES

GET A QUOTE
Uniform thread tension
High residual elongation
Exact thread array
No crossed ends
No missing ends
Produces warps for all the types of fabric qualities i.e. suiting, shirting, linen, sheeting, terry, synthetic, and furnishing applications
The reverse rotation of the drum is important in ensuring a perfect warp sheet laying at its winding point onto the drum with maximum levelling effect from the evener roller
Maximum operating speed with optimal yarn tension
Ensures perfect warp density irrespective of yarn count variations and yarn volume changes
Simplified working sequence with ease of operation
Optimum warp build-up on the drum with precise positioning of the reed headstock to the cone is achieved automatically and with the highest precision; reed headstock feed movement is followed automatically
Uniform cylindrical build-up guaranteed through evener roller
Ensures optimal winding density with minimal yarn loading
Your message was sent successfully. Thanks.