With exceptional features in terms of versatility, precision, speed of response, operator convenience and reliablity, it is the world's best all purpose straightening machine.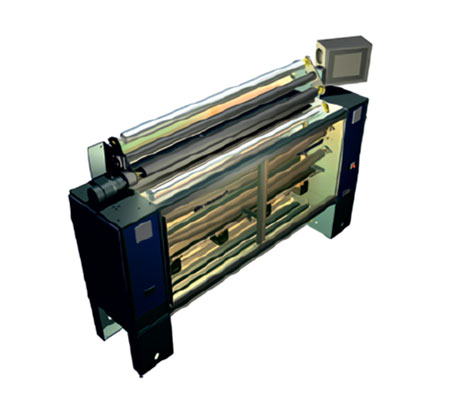 Orthomat RFMC-12
(Standard straightener)
It is the classic straightening unit but with the most modern technology. The 'intelligent' scanning system together with a precise straightening unit detects and eliminates skewing at high speed.
Manufactured by: Mahlo GmbH & Co. KG, Germany

FEATURES

BENEFITS

RESOURCES

GET A QUOTE
Technical Details
Raw material: versatile
Key Features
State-of-the-art straightening unit
Intelligent scanning system, quick reacting servo controller
TFT screen: 15"
Scanners for the automatic control systems
Three skew and two bow rollers
Low product content, speeds can vary between 3 m/min to 250 m/min
Precise straightening unit for detection and elimination of skewing at high speeds
Your message was sent successfully. Thanks.