The Orthomat FMC-12 automatic straightener is the heart and core of the Orthomat. It consists of an optical scanning system and electronic control for skew correction.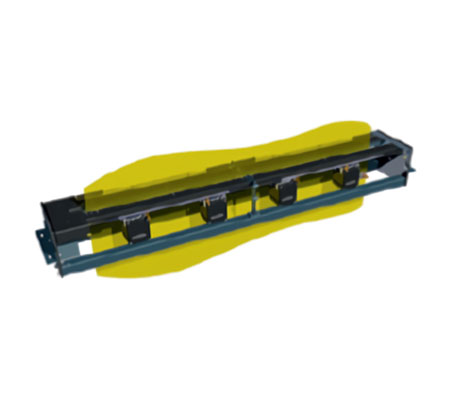 Orthomat FMC-12
(Automatic skew detection/correction)
Skewing of the product during manufacture alters the structure of textile webs. The FMC-12 detects and removes distortions automatically. The integrated optical distortion detection is capable of handling the variety of usual colours, print, and Jacquard patterns as well as surface structures such as pile and loop. The scanning system detects and analyses the regular basic structure of the weft threads, courses or rows of tufting. If necessary, their density is determined at the same time. The scanning system is integrated in the straightening system or available as stand-alone device exclusively for distortion detection.
Manufactured by: Mahlo GmbH & Co. KG, Germany

FEATURES

BENEFITS

RESOURCES

GET A QUOTE
Technical Details
Raw material: wovens and knits
Key Features
Optical scanning and electronic control for skew correction
Optimised back and incident lighting, integrated pick or course counter
High speed scanning, product change detection
High speed scanning, double sided scanning
Hybrid scanning system with double sided scanners
All purpose system for automatic control of straighteners, draw rollers or multi-motor driven stenter chains
Automatic scanning of even the most complex structures, no residual distortions
Your message was sent successfully. Thanks.