CEIA electronic metal detectors are universally recognized by leading world manufacturers of industrial machinery for their high quality and reliability.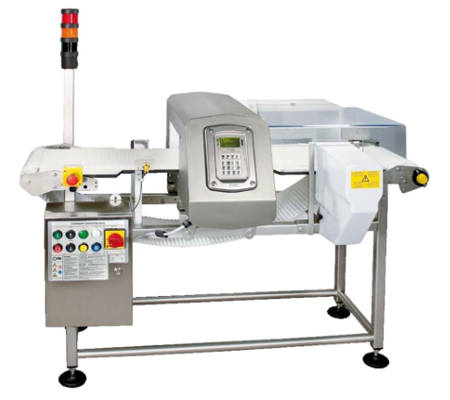 Metal detector – conveyor type: THS/21
CEIA offers industrial metal detectors which are the ideal means of protection for production lines against accidental damage caused by pieces of metal that can enter the manufacturing process along with the material. CEIA's metal detectors are high sensitivity devices designed to detect magnetic and non-magnetic metal masses. They can detect pins, needles, and other small pieces of metal in textile machines (calendaring machines and shrinking ranges).
Manufactured by: CEIA S.p.A., Italy
FEATURES

BENEFITS

RESOURCES

GET A QUOTE
Ultra-high sensitivity to all magnetic and non-magnetic metals, including stainless steel
Continuous auto-test function ensuring maximum self-calibration
High immunity to environmental interference
AISI 316L stainless steel construction (IP66 and IP69K protection levels)
Automatic learning and tracking of product
User-friendly operation parameters settings
Rapid data entry with extended keyboard
Easy to read, high-contrast graphic display
Top-notch performance
Zero false alarms due to product variability
Zero loss of production time in rechecking
No false alarms; zero rejected product
Rugged, stainless-steel keyboard
Your message was sent successfully. Thanks.