Goller - ECONOMICA is specifically designed for cold pad batch dyeing of cellulosic fibre knitted fabric in continuous open-width form.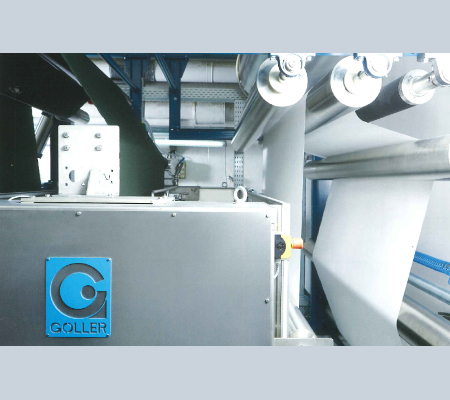 ECONOMICA
(Cold Pad Batch Dyeing Range)
Goller - ECONOMICA cold pad batch (CPB) dyeing range is designed to provide even dyeing over the width of cellulosic fibre knitted fabric. The ECONOMICA CPB dyeing range also has MULTIDATA that ensures high reproducibility. It is applicable for a wide range of dyestuffs. The ECONOMICA has low chemical as well as energy consumption.
Manufactured by: Goller (HK) Limited, Hong Kong
FEATURES

BENEFITS

GET A QUOTE
Key Features
Precise dosing system
Constant level of dyestuff pick-up
Applicable for a wide range of dyestuffs
Automatic self-cleaning system
Low tension fabric transport
Quick colour change
Even dyeing over width of fabric
Low energy consumption
Low consumption of chemicals
High reproducibility of shade
MULTIDATA - high reproducibility
Your message was sent successfully. Thanks.