HTHP dyeing machine suitable for processing light to medium weight woven and knitted goods, synthetic or blended, particularly sensitive to temperature and formation of crease marks.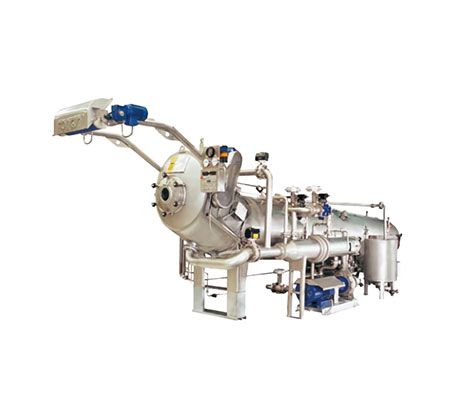 ECO-88D
(High temperature dyeing machine)
The ECO-88D double rope high speed dyeing machine is the prime choice for the processing of light to medium weight woven and knitted goods made from synthetic and blended fibre. Particularly it is suitable for fabric which is sensitive to temperature and the formation of crease marks. The fabric movement inside the storage chamber is well controlled thereby resulting in high fabric speed and minimum tension is exerted on the fabric. The PTFE rod lined bottom provides the smoothest surface in addition to the HydroSki supporting system. The LN nozzle helps reduce the ballooning by fabric resulting in smooth running. The fabric processed in the ECO-88D double rope high speed dyeing machine has an excellent finish and quality. The fabric rope runs at a speed as high as 600 m/min achieving an excellent levelness.
Manufactured by: Fong's National Engineering Co., Ltd., Hong Kong

FEATURES

BENEFITS

RESOURCES

GET A QUOTE
Technical Details
Raw materials: suitable for polyester and poly blended
Key Features
Machine body and major wetted parts by dye liquor made of 316 Ti/ 316L
Heavy duty stainless steel pump, frequncy inverter control
Lifter reel driven by frequency invertor controlled motor, for speeds up to 600 m/min
Fuzzy logic temperature control software
The shape of rear section helps eliminate the swirling and twisting of the rope
Main control cabinet with FC30 program controller
Fast bath turnover rate
Suitable for delicate and light fabric
Reduced formation of crease marks
Minimum fabric tension
Reduced fabric balloon formation
Good fabric finish
Smooth fabric running
Your message was sent successfully. Thanks.