The diamondTec machine is built in collaboration with the Italian machine manufacturer DANTI PAOLO, a well-known machine manufacturer of raising, shearing, polishing, sueding, and peaching machines for woven and knit fabric processing.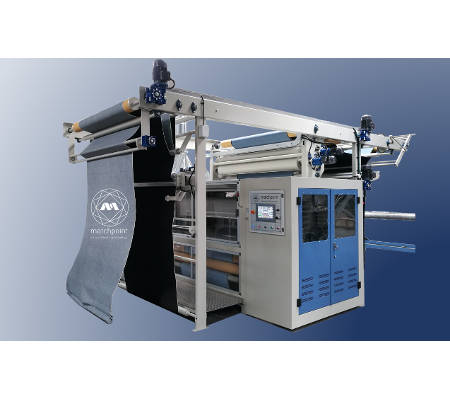 diamondTec
(Diamond finishing machine)
Matchpoint's diamondTec machine is a high performance diamond finishing machine for the surface finishing of woven fabrics. With its special diamond roller technology, this machine is designed for getting outstanding peach effects and to run the production with the highest efficiency. Customers like the multi-flexible system of diamondTec machine to select extra options to influence the peach effect by machine parameters or the diamond tool. It has a daily production capacity of 25.000-35.000m which is 20-30% higher to equivalent machines.
Manufactured by: Matchpoint GmbH, Germany
FEATURES

BENEFITS

RESOURCES

GET A QUOTE
Emery roller speed up to 2200 rpm (individual)
Processing speed up to 40 m/min
Individual diamond roller direction
Quick change of roller configuration
High performance emerising machine
Operation friendly machine design
Your message was sent successfully. Thanks.