diamondpeach® plus is the perfect tool for sanding of bottom wear and shirting fabrics for all types of woven PFD (prepared for dyeing) fabrics.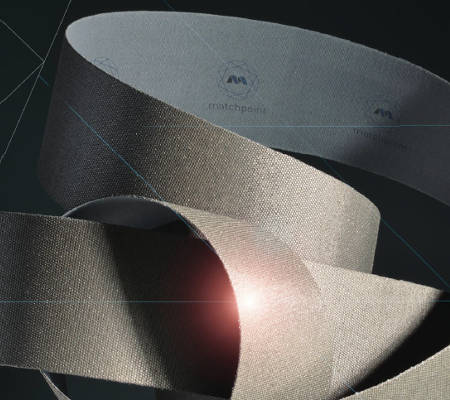 diamondpeach® plus
(The JOINTFREE sueding tool)
diamondpeach® plus is developed specifically for the surface treatment of textile fabrics in order to create attractive and most even sanding/peaching effects. Matchpoint diamond emery can be used with different types of peaching machines. Existing sanding machines at textile finishing mills can also be upgraded easily to achieve most even micro sanding effects by increasing productivity by more than 30%.
Manufactured by: Matchpoint GmbH, Germany
FEATURES

BENEFITS

RESOURCES

GET A QUOTE
Available in diverse grit sizes
JOINTFREE technology
100% utilisation of the emery
Improves fabric strength
Can be used with different types of peaching machines
Upgrades available for existing sanding machines
Highest productivity
Increases machine efficiency
Consistently high quality in terms of grit
Your message was sent successfully. Thanks.