The fashion industry for denim is highly interested in sustainable finishing methods. Matchpoint's DDF – diamond denim finishing® is one of the key technologies to help these fashion companies reach their ambitious targets.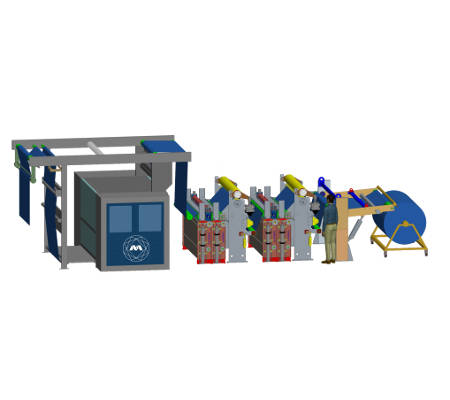 diamond denim finishing®
(Sustainable technology for flat fabric finishing)
For sustainable denim processing Matchpoint has developed the DDF - diamond denim finishing®.
DDF is a chemical-free pre-finish process for flat denim fabrics which supports even colour-fading and stable soft-touch at denim fabrics. It meets the economic and ecological requirements to promote environment-friendly manufacturing in surface finishing for denim fabrics.
Manufactured by: Matchpoint GmbH, Germany
FEATURES

BENEFITS

RESOURCES

GET A QUOTE
Less water and power consumption
Reduced requirement of wash detergents and auxiliaries
Eliminates stone washing
Permanent softening without chemicals and stones
No grey cast after bleaching
Faster laundry process
High productivity
Better rubbing fastness
Your message was sent successfully. Thanks.