Perfect chemical application with the help of DIPSAT. This ensures excellent liquor exchange and penetration to the core of the fibre.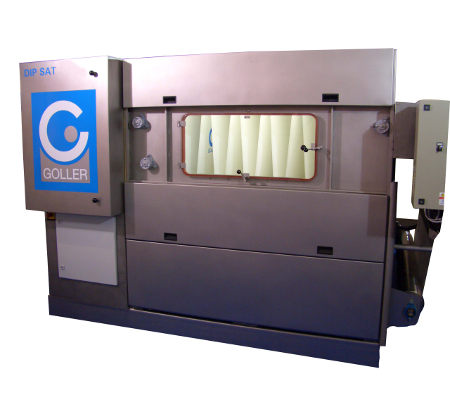 DIPSAT
(Desizing applicator)
These machines facilitate successful and economical pre-treatment as it combines the advantages of high humidity application with those of a conventional impregnation component without its disadvantages (liquor volume, etc.). Therefore, with longer penetration time, the chemicals are impregnated up to the core of the fibre.
Manufactured by: Goller Textilmaschinen (HK) Limited, Hong Kong
FEATURES

BENEFITS

RESOURCES

GET A QUOTE
Key Features
17 m cloth content
Three dipping troughs
Automatic filter and dozing of chemicals by flow meter
Roller dia. 200 mm with forged shaft
Perfect desizing
Low liquor volume with quick bath renewal
Your message was sent successfully. Thanks.