Machines for manufacturing a range of home textile products such as woven bags, mattress pads, comforter shells, duvet covers, curtains with tape and loop and more. These machines can be customised as per the requirement of the manufacturer.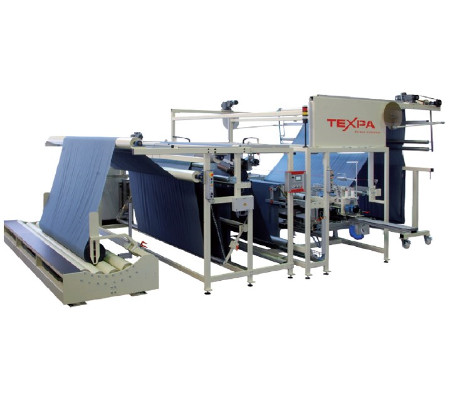 Customised Machines for Home Textiles
Texpa offers a range of automated and custom-made solutions for manufacturing a variety of home textiles. For example, manufacturing of shower curtains and duvet covers can be automated. Machines can be set-up to manufacture a particular volume of the product as well, like, a woven bags manufacturing machine can be customised to make 40 pieces per minute, with the help of 9 workers.
These machines are designed so as to increase the efficiency and volume of production, even after customisation.
Manufactured by: TEXPA Maschinenbau GmbH & Co. KG, Germany
FEATURES

BENEFITS

GET A QUOTE
Machines can be customised for different products such as woven bags manufacturing, curtains with tape on top, etc.
Can work with any type of stitches such as chain, lock, overlock, flatlock etc.
Can be provided with interchangeable heads, if required
Can be connected online through internet connection, for immediate technical assistance
Folding attachment can be supplied as part of the machine or as a stand alone
Higher production volume
Reduced requirement of manpower and utilities (electricity and air)
Spare parts easily available
Tailor-made to customers' requirements; optimised for high efficiency and high volume production
Your message was sent successfully. Thanks.