The waste is separated by a rotating screen drum to feed to presses or silos.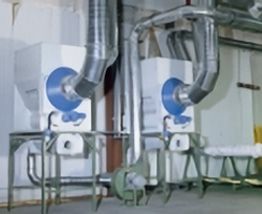 Waste Separator
Some part of the waste can be recycled while the rest can be disposed off properly. Luwa's Waste Separator is equipped to separate the waste to feed to silos or presses. It is designed to work in sync with other Luwa components.
Manufactured by: Luwa India Private Limited, India
FEATURES

BENEFITS

GET A QUOTE
Technical Details
Raw Material: Cotton, blends, synthetic etc
Key Features
The separated waste material can be fed to presses or recycling machines
Reliable cleaning of the screen drum by the driven bucket wheel
Dust separation through the fibrous deposit
Optimally harmonized with other Luwa components for disposal of waste
Your message was sent successfully. Thanks.