Single jersey 4 or 6 colour autostripers with or without jacquard for knitting repeatless size of horizontal stripes with or without pattern.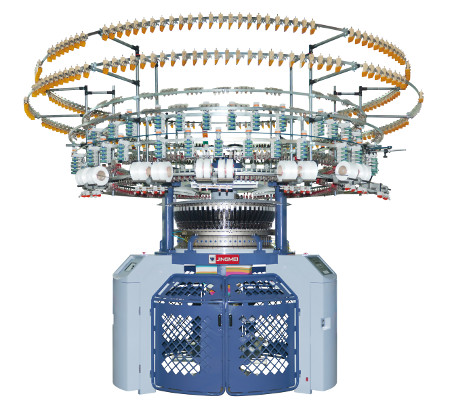 TXF SJ 4 colour/6 colour auto striper single jersey machine
These are single jersey machines with a cam box design that can receive up to 4 cam tracks on a cylinder. Equipped with a computerised colour actuator system, these machines have a centralised stitch system and stand-type striper.
Manufactured by: Quanzhou Jingmei Machine Co. Ltd., China
FEATURES

BENEFITS

RESOURCES

GET A QUOTE
Thermally balanced machine frame
Special feeding units for auto striper
Cams are dynamically optimised and precisely machined
Precise electro-mechanical synchronisation
Precise computer controlled actuator system
High speed machine; runs without vibration
Low maintenance
Long term and repeatable quality of fabric production
Easy operation
Produces high quality striper fabrics
Your message was sent successfully. Thanks.