Luwa Rotary Pre-Filter unit (RPF) gives unsurpassed waste separation by efficiently sorting the recyclable material (good fibres) from the non-recyclable material (dust, dirt, etc.).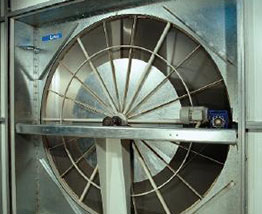 Rotary Pre-Filter Unit (RPF)
Once all the waste is separated from the good fibres, it is necessary to segregate the reusable and non-reusable waste as well. Non-reusable waste is separated out with the automatic rotary pre-filter unit, which can then be disposed off correctly so as not to harm the environment and surroundings in any way.
Manufactured by: Luwa India Private Limited, India
FEATURES

BENEFITS

RESOURCES

GET A QUOTE
Technical Details
Application range: filter for spunlace, needle punch non-woven lines
Key Features
Simple installation
Small space required
Efficient cleaning of the air
Suitable for high negative pressures (up to approximate 3000 pascals)
Simple monitoring and easy access for control and maintenance
Your message was sent successfully. Thanks.