Single jersey four track machine with open width takedown. The JXP Open SJ also allows running tubular and fabric plaiting.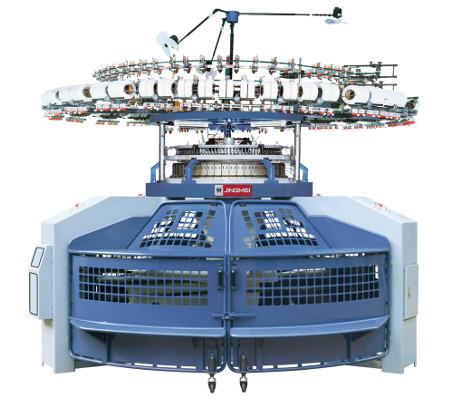 JXP Open SJ single jersey open width machine
The JXP Open SJ machine from Jingmei is ideal for open width circular knitting and is suitable to knit elastane fabric. The tubular roll is slit at one end and rolled in an open width form.
Manufactured by: Quanzhou Jingmei Machine Co. Ltd., China
FEATURES

BENEFITS

RESOURCES

GET A QUOTE
Thermally balanced, robust machine frame
Critical components manufactured in-house
Cams are dynamically optimised and precisely machined
Central stitch adjustment
Precise electro-mechanical synchronisation
Sinkerless technology for fine gauge
High speed machine; runs without vibration
Low maintenance
Long term and repeatable quality of fabric production
Easy operation
Excellent price-performance ratio
Unsurpassed quality of fine gauge fabrics due to sinkerless technology
Your message was sent successfully. Thanks.