Computerised single jersey jacquard machine with independent needle selecting system for a complete range of designing possibilities including mesh structure.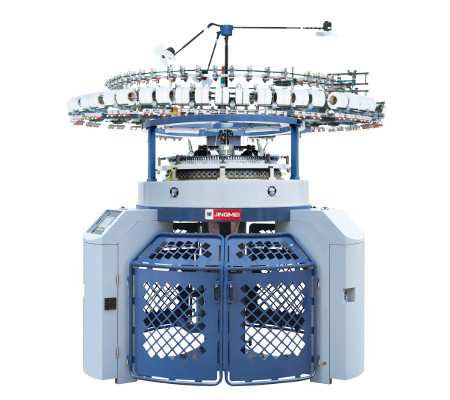 JLC SJ computerised Jacquard mesh single jersey machine
Computerised jacquard (mesh) single jersey circular knitting machine with 1.8 feeders/2feeders/2.1feeders per diametrical inch. These are available with two position or three position computerised needle selection system.
Manufactured by: Quanzhou Jingmei Machine Co. Ltd., China
FEATURES

BENEFITS

RESOURCES

GET A QUOTE
Thermally balanced and robust machine frame
Precise electro-mechanical synchronisation for flawless jacquard functioning
High speed machine; runs without vibration
Low maintenance
High quality jacquard fabric production
Easy operation
Your message was sent successfully. Thanks.