Single jersey three thread fleece machines with three kinds of feeders per circle.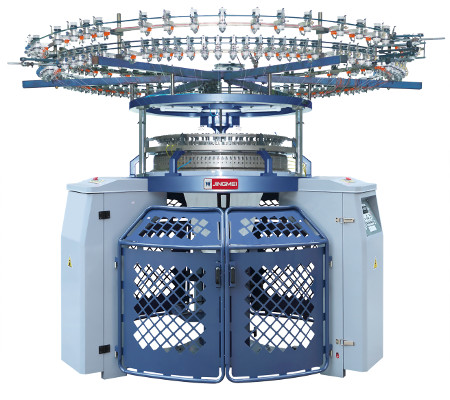 JFY SJ three thread fleece single jersey machine
These are three thread fleece knitting machines with 3 kinds of feeders per circle and can be converted to single jersey machines. The cam box is designed to receive up to 4 cam tracks on the cylinder. The machines have a centralised stitch system.
Manufactured by: Quanzhou Jingmei Machine Co. Ltd., China
FEATURES

BENEFITS

RESOURCES

GET A QUOTE
Thermally balanced machine frame
Critical components manufactured in-house
Cams are dynamically optimised and precisely machined
Central stitch adjustment
Precise electro-mechanical synchronisation
Precise plaiting quality
High speed machine; runs without vibration
Low maintenance
High quality three thread fleece fabric production
Easy operation
Your message was sent successfully. Thanks.