Truetzschler's Carding segments NovoFix - also called stationary flats - are manufactured from special hardened steel to deliver unsurpassed performance.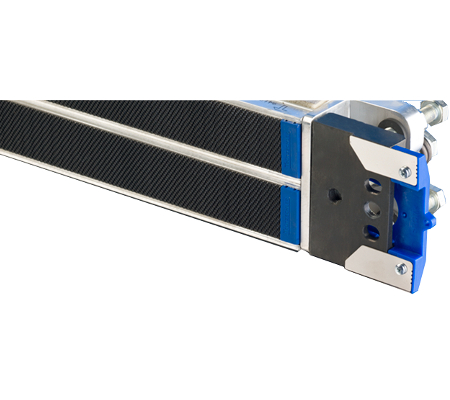 Carding Segments
(Stationary flats)
Carding segments are not only used in the pre- and post-carding zones of the main cylinder, but also at the lickerin rolls. In combination with the different types of cards and clothing finenesses, this results in a multitude of variants.
Manufactured by: Truetzschler Card Clothing, Germany
FEATURES

BENEFITS

RESOURCES

GET A QUOTE
Key Features
Made of hardened steel
Uniform gauge due to special aluminium alloy
Leveling done on fitting side of aluminium profile
Uniform tooth height
Special tooth profile
Application Range: To grind Truetzschler Novotops on all standard makes and models of cards
Longer working life
Better quality card sliver
Your message was sent successfully. Thanks.