Sellers back coating, drying, and shearing lines incorporates all the key elements for finishing. These lines are manufactured, assembled and tested by Sellers.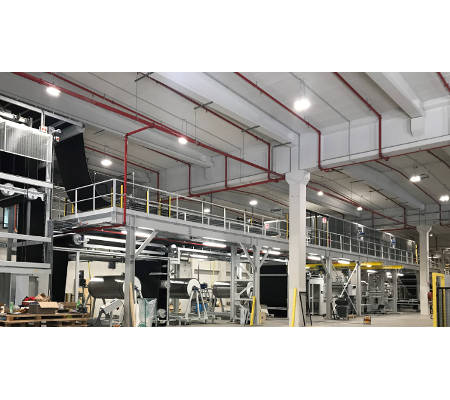 Back coating and drying lines
Sellers provides complete coating, drying and shearing lines for tufted secondary backing, conventional and powder lamination, woven finishing for Axminster and Wilton carpets, artificial grass, carpet foam backing and bathmat products, tile coating lines for bitumen, PVC, and PU.
Manufactured by: Sellers Textile Engineers Limited, UK
FEATURES

BENEFITS

RESOURCES

GET A QUOTE
Range of entry equipment including scrays, accumulators, cleaning, and conditioning drums
Range of exit equipment including scrays, accumulators, overhead guiding, slitting, nip rolls, twin-bladed cross-cut, and re-roll units
Entry scrays with "no carpet" detectors
Dedicated back and face cleaning units with full adjustment and extraction
Chest steamers, allowing controlled back and face steaming for latex penetration
Bow and weft correction equipment can be incorporated with tension control systems
Direct spread and lick roll applicators are available with full automated control
Latex applicators with traversing feed and circulation system
Heavy duty vertical chain, pinned stenter, up to 5000 mm wide
Compact unit requiring minimum floor space
Cleaning, basic back brushing, or option of back and face brushing
Back steaming with extraction canopy and fan
Lick roll applicator with adjustable settings
Precision tension control via inverter drives and transducers
Suitable for subsequent extension as factory output increases
Your message was sent successfully. Thanks.