'LEED'ing the way: A.T.E.'s facilities receive LEED Gold awards!
A.T.E's efforts in going green were rewarded when it was awarded the Leadership in Energy and Environmental Design (LEED) Gold certification from the Indian Green Building Council (IGBC) for both its A.T.E.-EcoAxis-HMX integrated facility at Bhosari, Pune, and its TeraSpin , manufacturing facility and office at Sari, Ahmedabad. These facilities include offices, factories, and a laboratory.
LEED is the IGBC's leading rating system also a world-standard developed by USGBC for designing and constructing the greenest, most energy efficient, and high performing buildings; A.T.E.'s facilities were designed in compliance with LEED Gold standards for eco-friendly practices in planning, design, and construction. This is the second-highest level of certification possible.
According to Mr Anuj Bhagwati, Head, A.T.E. Group, this ties in nicely with A.T.E.'s commitment to the triple bottom line of people, planet, and profit: "A.T.E. lives by values of sustainability, care, commitment, openness and innovation. We are a group that creates products and technologies – and this requires us to have our own laboratories, assembly and manufacturing spaces, and collaborative offices."
Careful attention was paid to all aspects of the design and construction process of both sites to reduce the impact on the surrounding environments – beginning with the design of the building, the initial stages of construction, and the completion of the project. Specific areas of focus were the design and sourcing of sustainable materials and resources for construction, energy and water conservation, energy-efficient comfort solutions, and indoor air quality.
Integrated approach to design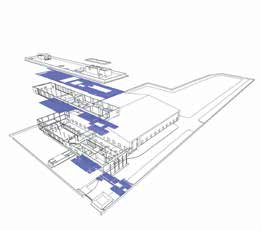 The office buildings were designed to ensure a pleasant work environment that invites interaction between employees. Mr Bhagwati adds, "We want our offices to be functional, comfortable, and user-friendly, and to support our 'do-it-yourself' style. They must allow people to walk around, talk and work together, without a sense of hierarchies."
At the same time, local conditions such as climate, site orientation, and the high water table were taken into consideration during the design phase. This integrated approach allows A.T.E.'s buildings to function more efficiently.
Sustainable construction practices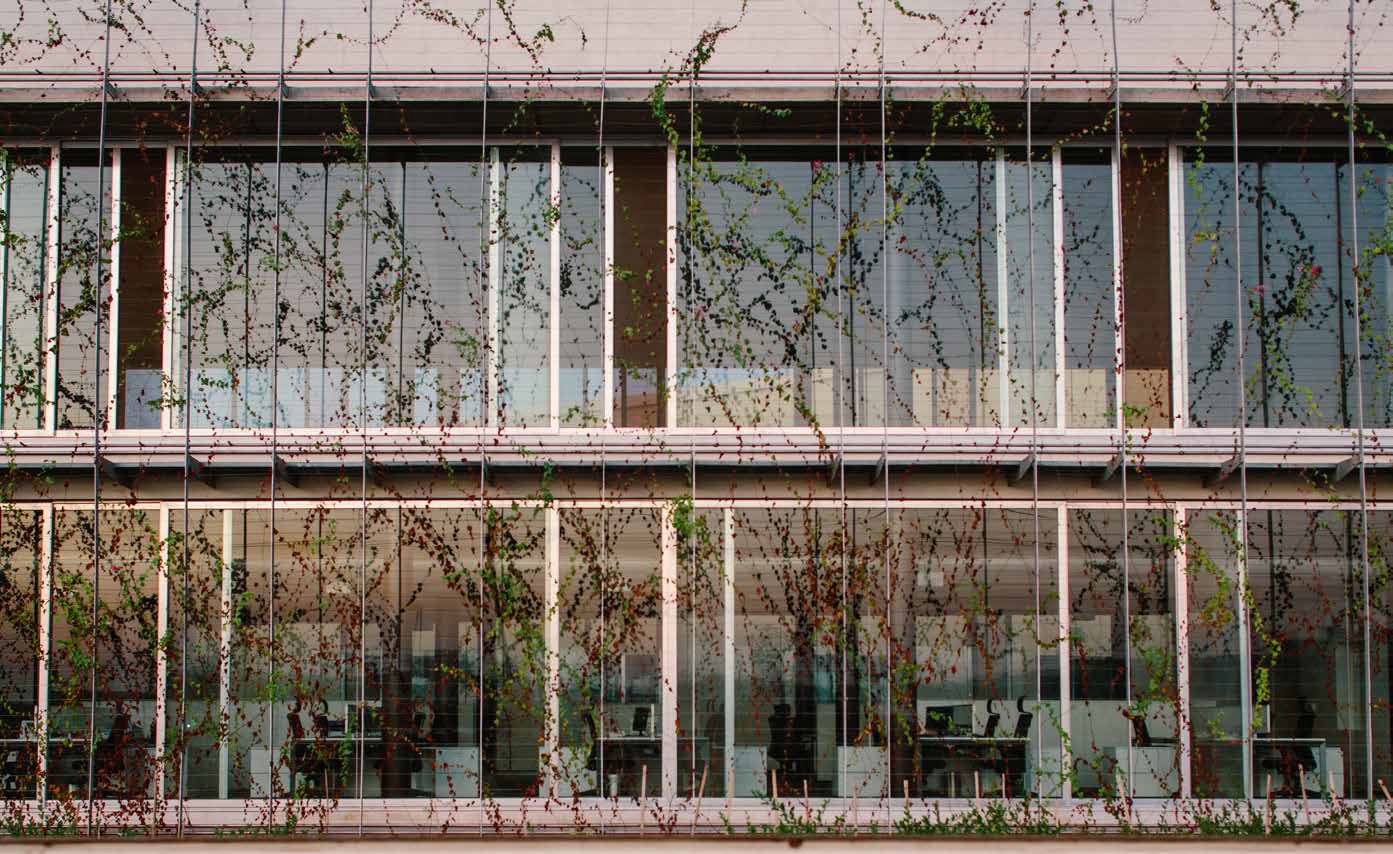 The facilities themselves were built using carefully chosen materials; for example, more than 20% of the material used in the Pune facility included recycled material. The wood used during construction was FSC certified (i.e. sourced from responsible suppliers that ensure that wood comes from well-managed forests that provide environmental, social and economic benefits). The roof at the Sari office is designed to reflect most of the solar radiation and thus reduce the load on the HVAC system. Less polluting paints with low VOC (Volatile Organic Compound) content were used at both facilities.
Water conservation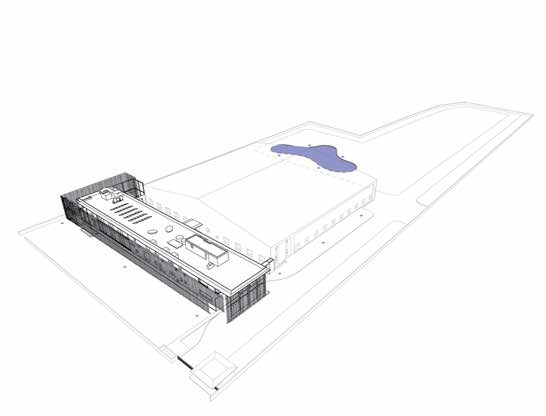 Several features that conserve water are incorporated into the design. Rainwater is harvested at both sites and site run-off is reduced by 55%. Use of low-flow water fixtures at both facilities provide further water savings. Additional measures such as 100% on-site water treatment, use of native and adaptive species of plants for landscaping to reduce the need for irrigation, translate into significant water savings at both facilities.
Energy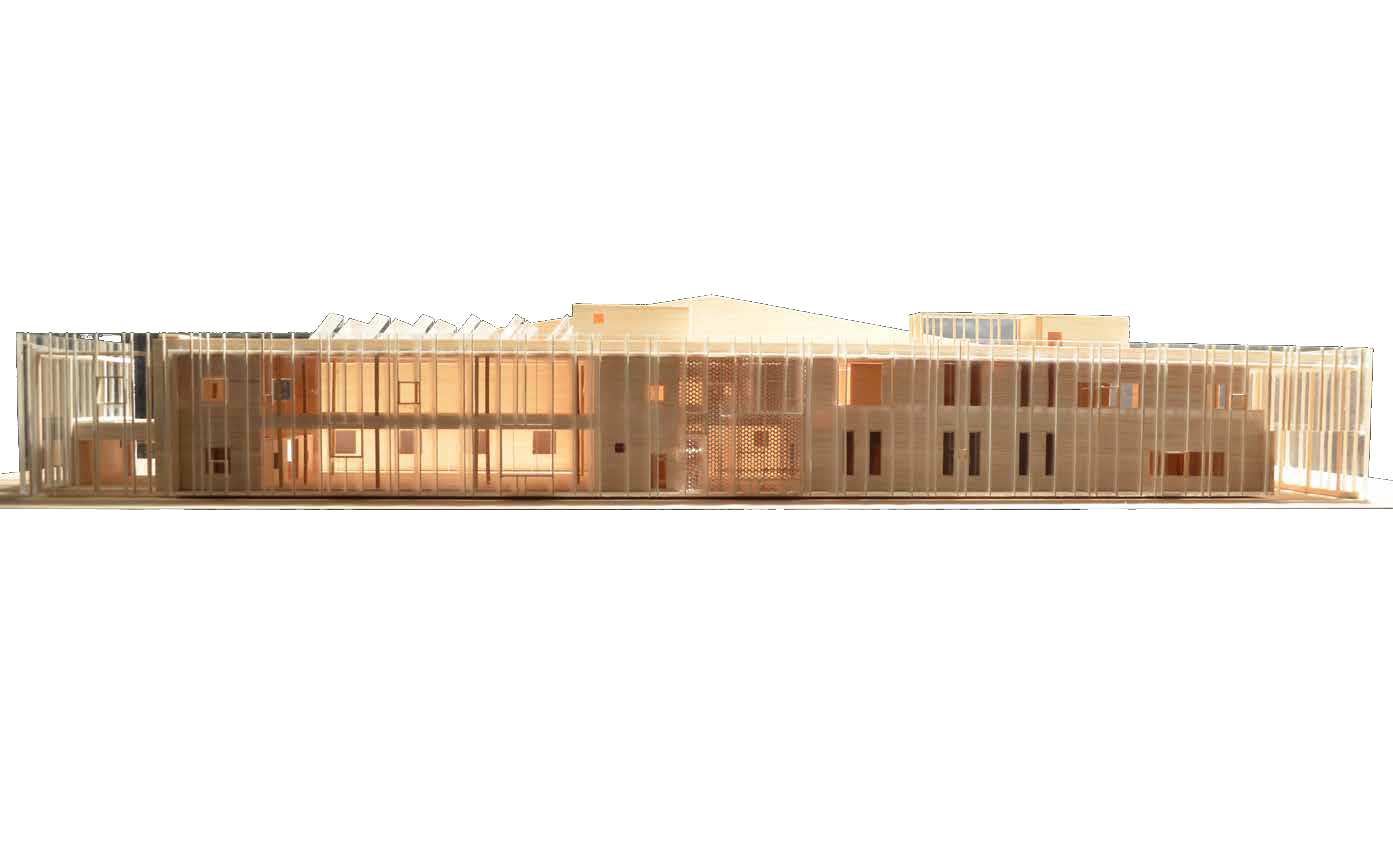 Designed to maintain the highest standards of energy efficiency, A.T.E.'s facilities' energy consumption is continuously monitored and steps are taken to systematically reduce this consumption. Technologies that permit both active and passive ventilation were integrated – the work environment is designed for year-round comfort; temperatures at the facilities are maintained within the comfort zone defined by ASHRAE's Adaptive Model of Comfort. Passive energy conservation features such as reflective roofs, green wall, and extensive use of daylight contribute to energy savings.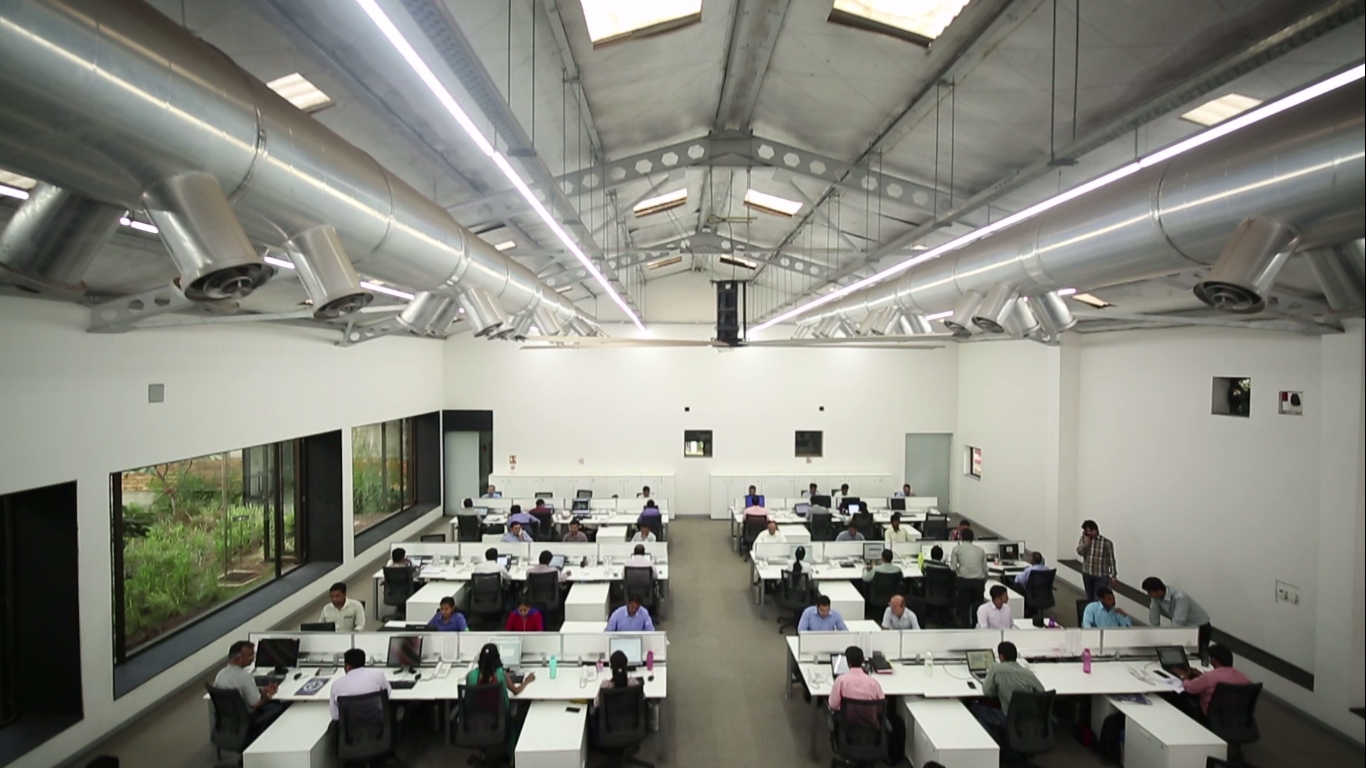 The most significant energy reduction measure is the use of HMX-Ambiators. Designed and manufactured by A.T.E., Ambiators are based on indirect evaporative cooling technology and can save up to 40% of the energy consumed by conventional air conditioning systems. Ambiators provide 100% fresh, clean and cool air and thus, ensure that these facilities not only provide comfort while reducing their energy footprints, but also provide excellent indoor air quality that promotes high quality work.
Energy Performance Index at A.T.E.'s facilities
Computer building energy models show that these measures help reduce energy use intensity (or EUI) by a significant amount (40% in the case of the Sari facility, from 145 kWh/m2/year to 90 kWh/m2/year). Over the last year, building performance monitoring confirmed the modeling estimates, with an achieved energy performance index (EPI) of 78 kWh/m2/year (for Sari), and 128 kWh/m2/year (Bhosari), making these facilities among the most energy efficient offices in India.

Click on the links to read more about the design, architecture, and resource efficiency of our LEED Gold certified facilities at Sari, Ahmedabad (PDF, 5.8 MB), and Bhosari, Pune (PDF, 7.2 MB).