Concentrated Solar Thermal (CST) Technologies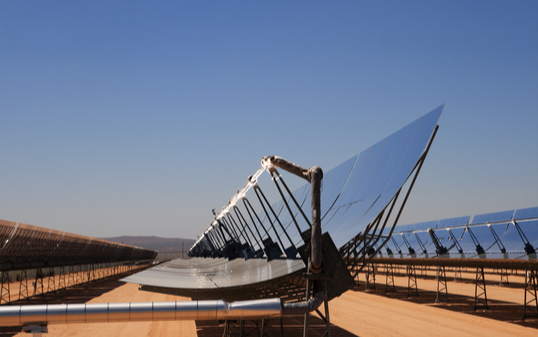 Concentrated solar thermal technologies heat water or other thermic fluids by concentrating solar energy from a large surface to a smaller area using mirrors and lenses. To promote use of solar energy, Government of India and other international bodies have initiated various programmes/projects in which they provide substantial subsidies and financial support to user organizations.
The installation of online performance monitoring system not only fulfils a major criteria for securing government subsidy for CST systems but also allows the users, OEMs, and the government body to measure the performance of the systems on a continuous basis.
EcoAxis provides end-to-end solution including selection and supply of required sensors/instruments based on different technology and application at site and online performance monitoring solution through software as a service (SaaS) model as prescribed by the project management unit of Ministry of New and Renewable Energy (MNRE).
EcoAxis online performance monitoring system for CST applications provide
Incident solar energy on the collection area/concentrator aperture area
Output energy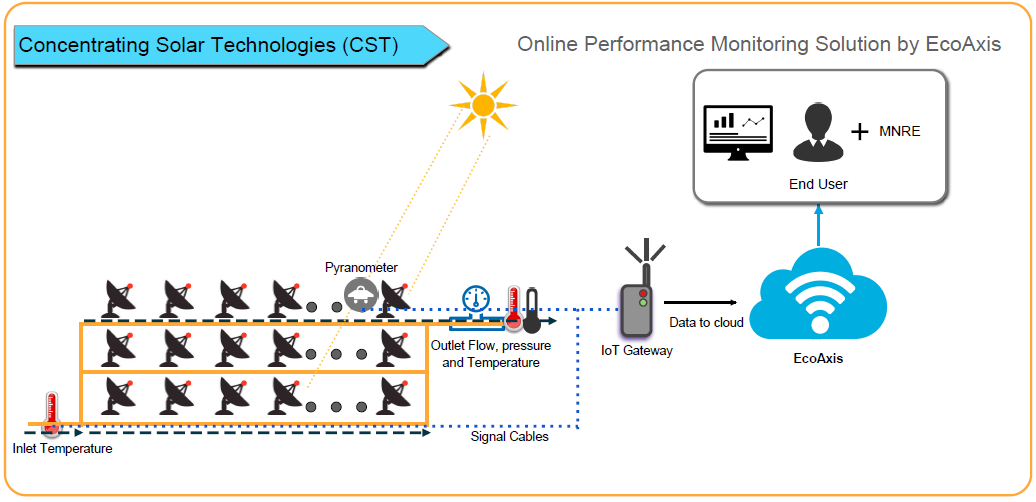 Continuous remote monitoring of all parameters of input solar energy and output thermal energy
Online performance monitoring for comparison of technologies and performance of similar systems for different application and in different locations
Role led authorized access to real-time data on portable devices
Receive email alerts on shading ring misalignment
Monitoring the amount of fossil fuel saved and reduction in CO2 reduction
Please contact us to know more about our CST performance monitoring system.