Online spinning information system developed by MAG Solvics that monitors critical process parameters of a spinning mill.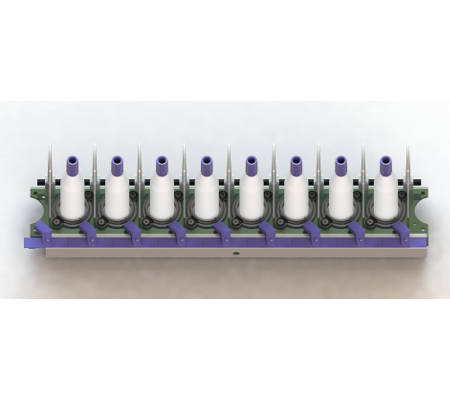 MAG SPinFO
(Online Spinning Information System)
SPinFO – the online spinning information system developed by MAG – acquires data from each and every machine precisely and provides a detailed overview of the manufacturing process to users at various levels for immediate action, analysis, and prompt decision making. SPinFO ensures lower manufacturing costs, resource optimisation and profit maximisation.
Manufactured by: MAG Solvics Private Limited, India
FEATURES

BENEFITS

RESOURCES

CASE STUDIES

VIDEOS

GET A QUOTE
Individual spindle monitoring parameters
Dynamic and user friendly software
Six tier information
Dashboard details
Vital analysis and reports
Email and SMS alerts
Optimise your resources, maximise your profit
Management can closely observe the performance of the deployed resources and make effective decisions
Maintenance personnel can easily identify deviations in machinery and respond immediately, ensuring optimum performance
Operators can effortlessly find the end breaks or stoppages and prioritise their patrolling pattern to increase productivity
Your message was sent successfully. Thanks.