Sieger roving end opener is a fully contained unit for stripping of roving bobbins and fibre opening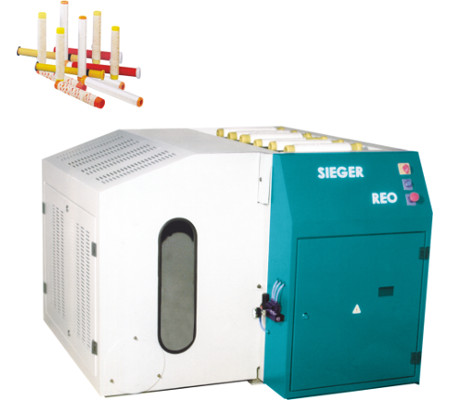 Roving End Opener
(REO)
Stripping of roving bobbins and opening of the roving ends are done by compressed air, thus ensuring no physical damage and gentle handling of the fibre. Sieger's roving end opener also helps save valuable raw material.
Manufactured by: Sieger Spintech Equipments, India
FEATURES

BENEFITS

GET A QUOTE
Fully contained unit with stripping of the roving bobbins and opening of the fibre.
Variable unwinding speed to suit various material and twist parameters.
Simple operation and occupies less space.
No physical damage to the roving bobbins.
Gentle fibre handling.
Reduced labour and increased production.
Saving of valuable raw material.
Very short payback considering the savings in labour and utilisation of the raw material.
Your message was sent successfully. Thanks.