Warp-knitted spacer fabrics consist of a top surface, a bottom side and a pile yarn layer in between – three elements that can be shaped in most variable forms. KARL MAYER's high performance RD machines are suitable for use in the manufacturing of flexible and technical spacer fabrics.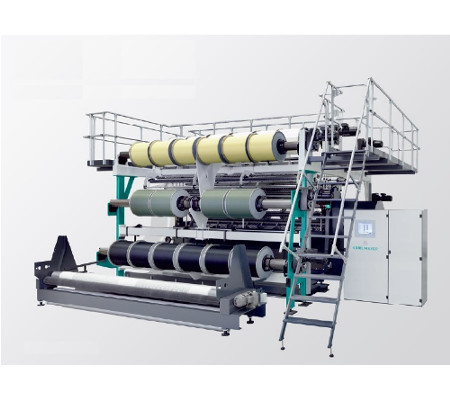 RD double needle bar machines
Warp-knitted spacer fabrics offer high design potential in a wide range of applications such as footwear, toys, nets, and medicine, among others, with their manifold surface patternings, 3D structure and exceptional characteristics. Spacer fabrics are characterised by high breathability, well-directed moisture and heat management, and excellent padding properties.
KARL MAYER's RD double needle bar machines are flexible, high-speed machines for the production of all sorts of spacer and plush fabrics.
Manufactured by: KARL MAYER, Germany
FEATURES

BENEFITS

GET A QUOTE
Fabric take-up: Four-roller system, driven by electronic drive
Knock-over comb bar distance: 1–12 mm (RD 6/1-12 EN) and 2–12 mm (RD 7/2-12 EN) continuously adjustable, incl. patented stitch comb swivelling device
Pattern drive: drive with six (RD 6/1-12 EN) or seven (RD 7/2-12 EN) electronic guide bar drives
Max. shog distance: ground 18 mm, pile 25 mm
Flexible trick plate distance for various applications (RD 6/1-12 EN)
Option for plush fabrics (RD 6/1-12 EN)
Wide range of gauges and trick plate distances for various applications (RD 7/2-12 EN)
KAMCOS® (KARL MAYER COMMAND SYSTEM): Operator interface to configure, control and adjust the electronic functionality of the machine
Highly efficient production speed combined with easy and flexible patterning
Easy handling due to stitch comb swiveling device and central trick plate readjustment
Your message was sent successfully. Thanks.