This is a precision assembly winder for coarse technical yarns up to 50,000 dtex and it offers a new level of flexibility and package in one machine.This ensures optimal unwinding and running performance in all twisting processes.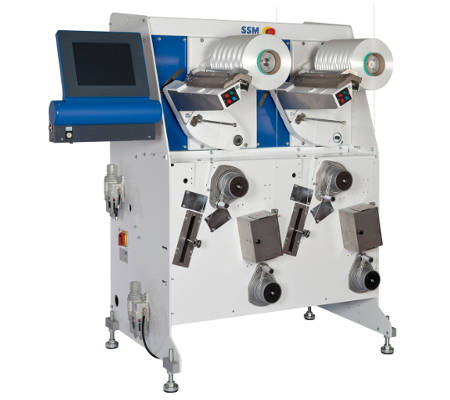 SSM DURO-TD
(Precision assembly winder for coarse technical yarns)
The DURO-TD is intended for assembly of all type of yarns. Piece winding of "rests" and "shorts" are best done on this machine along with rewinding of deformed packages. Intermingling of single and multiple yarns is also possible efficiently.
Manufactured by: SSM Schärer Schweiter Mettler AG, Switzerland
FEATURES

BENEFITS

GET A QUOTE
Key Features
fastflexTM electronic yarn laying system
Precision and DIGICONE winding
Fast style time for yarn to yarn and tube to tube
Wide range of applications including intermingling
Low noise emission compared to established solutions
Assembly winding of all types of yarns
Rewinding of deformed packages
Piece winding of rests and short packages
Your message was sent successfully. Thanks.