A printer engineered with Austrian technology, the Colaris-Infiniti is a sturdy digital printer with a longer life span than other digital printers in the market. The sturdy Colaris Infiniti can withstand rough handling in textile industrial environments.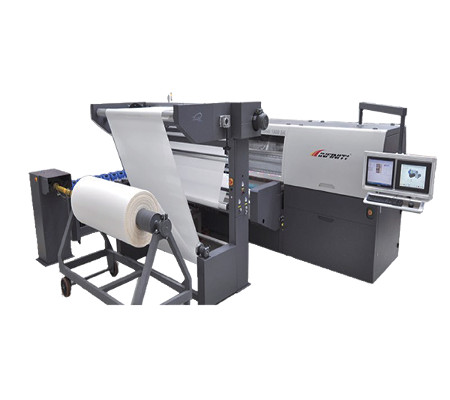 Colaris Infiniti
(Multi-function digital textile printer)
The Colaris-Infiniti digital textile printing line is customisable and is ideal for use in small, medium, and high capacity digital textile print houses. It is used as a sampling machine for volume production. Its applications include fashion printing, home textiles, flags and banners.
Manufactured by: M/s Union Int'l (Shanghai) Trading Co., Ltd. China
FEATURES

BENEFITS

RESOURCES

GET A QUOTE
Technical Details
Available with printing width of 1800 mm or 2600 mm
SPT1024GS industrial print head technology
Variable 4 level greyscale of 7, 14 or 21 pl
Key Features
Stainless steel protection cap
Automatic purging and cleaning system for minimum 4, maximum 8 colours
Easily fillable channel having own de-gassing and filter
Solid blanket with high quality adhesive and infrared glue activation
Comes with industrial washing/drying unit
High quality printer at budget price
Your message was sent successfully. Thanks.