UH Expert 2012 is a yarn evenness tester to determine the evenness of yarn, roving and sliver.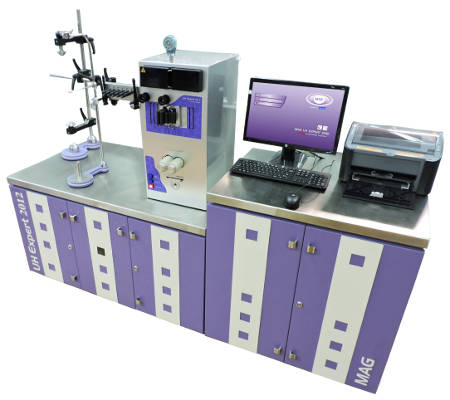 UH Expert 2012
UH Expert 2012 features advanced evenness measurements that ensures the precise detection of imperfections in yarn, roving, or sliver. With testing speeds of up to 400 metres/minute, the visualisation of the data is done in real-time, without waiting for the test completion.
Manufactured by: MAG Solvics Private Limited, India
FEATURES

BENEFITS

RESOURCES

GET A QUOTE
Output parameters include U%, CV%, thin, thick, neps and hairiness
Extended sensor integrator for higher count sliver
Applicable for cotton, wool, flax, synthetic, and blends
Test speeds up to 400 m per minute
Automatic yarn changer unit with 24 positions yarn stand reduces the testing time (optional)
Measuring range: 1 Tex to 12 k Tex
Reduced testing time
Mass Diagram, Spectrogram, Frequency Distribution diagrams and Variance Length curve for yarn analysis
Your message was sent successfully. Thanks.