CMC's tufting machines are built to fit the exact needs of every soft-surface flooring requirement. These machines produce tufted floor coverings for a wide range of industries and markets such as hospitality, commercial, contract, residential, turf, area rugs, automotive, and more.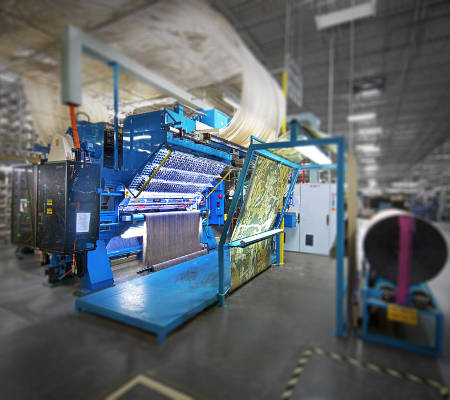 Tufting Machines
CMC's tufting machines are built to specification. The selection of tufting machines CMC manufactures include: cut pile, loop pile, tailored loop, LCL, infinity loop, artificial turf and many more. CMC's tailored loop machine features Individual Looper Control Technology, which – for the first time in the history of tufting – enables perfect control over every single loop. While other machines operate in the range of 200-300 RPM, CMC's advanced turf machines give you the ability to operate at 600 RPM – even while tufting turf pile heights. CMC's high speed cut pile machines allow customers to meet the demanding requirements of the automotive industry as well.
Manufactured by: Card-Monroe Corp., USA
FEATURES

BENEFITS

RESOURCES

GET A QUOTE
Customised to match the unique requirements of each customer
Can produce low weight, better-performing product constructions, with vivid colours, pinpoint stitch accuracy, unmatched detail, and enhanced product durability
Ability to operate at 600 RPM - even while tufting turf pile heights
Enables new styling capabilities, allowing users to expand their portfolio of products
Greater production efficiencies with consistent quality and production
Ease of operation
High reliability of parts
Your message was sent successfully. Thanks.