Chemical pumps, brushless DC pumps for manufacture of Sodium Hypochlorite for COVID-19 disinfection
Iwaki polypropelene (PP) chemical pumps are most suitable for the manufacture and transfer of sodium hypochlorite, the most commonly used disinfectant to prevent the spread of COVID-19 coronavirus as they are chemical resistant pumps. These chemical process pumps are also suitable for use as acid transfer pumps and in other chemical transfer applications.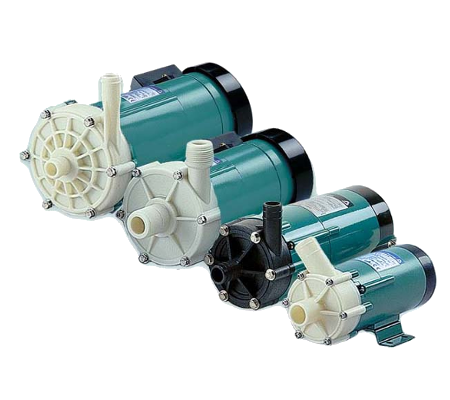 Chemical pump with leakage-free, seal-less structure
As is common with corrosion-resistant pumps, this series uses the magnetic drive method, eliminating problems caused by liquid leakage
Simple and compact
The pump structure is extremely simple. Consisting of several unitized parts, is easy to maintain
Chemical pump with superior corrosion resistance
These pumps are constructed mainly with polypropylene while at the same time using superior corrosion-resistant parts manufactured from ceramics, PTFE, and FKM. Therefore, they can be used to transfer strong acids and various other chemicals
Brushless DC pumps for COVID-19 disinfection spraying systems
Iwaki brushless DC pumps for COVID-19 disinfection spraying systems are ideal for spraying enclosed spaces and small areas.
Ideal for spraying enclosed spaces, small areas
Maximum flow rate of 23 l/min. Maximum head of 11 metres
Brushless DC pumps are compliant with international standards
The 50V or less supply voltage is classified as compliant with international standards such as UL, CSA, CE, and GS. The DC power supply does not have a region-specific voltage or frequency, allowing for unified usage
Multiple connection types
There are three different port connection options available: hose barb, NPT thread, or R thread. Select the option that best fits your location and installation
Brushless DC pumps; long life, compact, reliable, and proven Japanese design
A brushless DC motor is employed as the pump drive. This motor design eliminates pump/motor failures due to brush wear, ensuring a service life equal to AC motors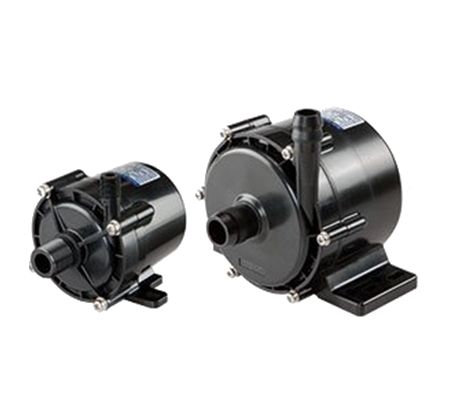 Fill in your details in the form below and we'll get in touch with you soon.