In any garment industry, one of the pain areas is allocating space for accessories such as coloured sewing threads, buttons, zips, fancy accessories etc., which are under operation in series of sewing lines. This intensive labour operated is tackled by Trims system which guarantees quick and error-free operation.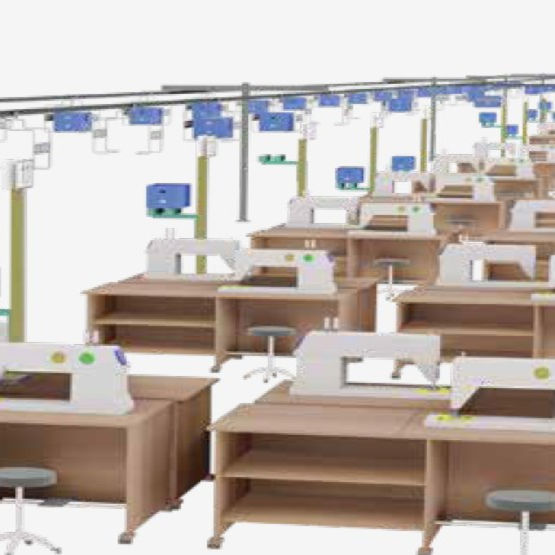 Trims Handling System
(THS)
The Trims Handling System is an efficient way of transporting the trims to the stitching line. Over head conveyors are used to transport trims to the designated stitching line.
Manufactured by: SIEGER SPINTECH EQUIPMENTS PVT. LTD., India
FEATURES

BENEFITS

RESOURCES

GET A QUOTE
Key Features
Built-in inventory control station, kitting station, loading and unloading station
Overhead conveyors for transportation of trims
Sturdy track with modular drive attachments
Diverter mechanism with smart logic to control the flow of trims
High speed pickers for trims storage for fast retrieval of material
Benefits
Exact quantity of trims is delivered to the stitching line
Efficient control of flow of trims which enhances productivity
Reduced manpower and transport time
Control of trims inward
ERP-linked system ensures perfect inventory control
Trims delivery linked to daily line production plan
Your message was sent successfully. Thanks.