The ELGI Electric Profix is an advanced yarn conditioning system with proven German design that incorporates the latest safety features and world-class performance.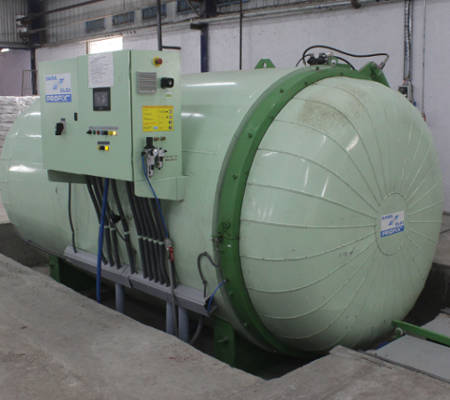 Profix
(Yarn conditioning system)
ELGI Profix saves energy while providing up to a 10% increase in single yarn strength. The Profix adopts a unique design with a separate energy vessel outside the conditioning chamber for producing cold saturated steam. This ensures a vacuum level up to 95% in order to gain uniform moisture content in the yarn. It is suitable for conditioning all kinds of yarn cotton, mercerized cotton, rayon, viscose-blended wool, silk, polyester, acrylic in cop, cone, and hank forms.
Manufactured by: SARA ELGI Industries Limited, India
FEATURES

BENEFITS

RESOURCES

GET A QUOTE
Conditions yarn in cop, cone, or hank forms in batch capacities of 500, 750, 1000, 1250, and 1500 kg
Separate, maintenance-free, clean conditioning chamber without water bath or heaters
Body made of corrosion resistant, high quality stainless steel
Low temperature yarn conditioning from 46 degrees Celsius and heat setting up to 120 degrees Celsius
External mineral wool insulation provides energy savings
Unique "energy saving unit" (German technology), which saves electricity up to Rs 100 (depending on power cost and process) per batch (up to Rs 3 lakhs per annum)
Up to 95% vacuum ensures uniform and maximum moisture
Up to 10% increase in single yarn strength, better hairiness value, and constant coefficient of friction
Contamination-free yarn that is free from fungus
Your message was sent successfully. Thanks.