KARL MAYER's OOM sectional warper – the ultimate solution for woven technical textiles. In the weaving world, OOM is a sectional warper with perfect yarn tension control. A system that can guarantee perfect beams every time without having to "iron out" any circumferential differences.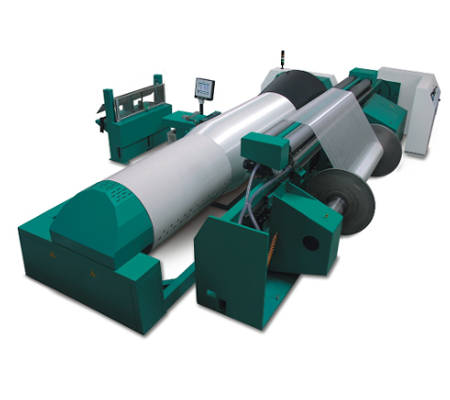 Opt-O-Matic OOM
(Sectional warping and beaming machine for technical applications)
KARL MAYER's Opt-O-Matic is the perfect machine for meeting the high demands of the specific processing conditions without compromising on either efficiency or flexibility in the exacting field of technical textiles.
Manufactured by: KARL MAYER, Germany
FEATURES

BENEFITS

RESOURCES

GET A QUOTE
Applications
Industrial fabrics, technical fabrics
Technical details
Working width: 2000 to 5500 mm
Warping beam diameter: 800 to 1250 mm
Warping speed up to 1000 m/min
Beaming speed up to 300 m/min
High performance beam drives guarantee a high tensile force up to 35000 N
Key features
Computer control of all functions including data analysis (network compatible)
Due to large configuration possibilities, able to run finest to heaviest yarns
Homogeneous band build-up, all bands are laser controlled
Precise lateral translation of warping drum
Direct beaming device – up to 2.2 m working width for all kinds of warping jobs which may be worked direct from creel
Yarn tensioners – ensure tension control at optimum level according to yarn parameters
DNC KAMCOS SYSTEM – operator interface IPC/touch screen 12.1", ethernet interface for networking and connection for the relevant data acquisition and tele-service
Highly flexible creel system for the processing of mono-filament yarns, polypropylene film tapes, highly resistant polyester/polyamide yarns for the carpet industry up to glass-fibre yarns
Computer and laser controlled band build up, real-time laser measurement from the first to the last band with active pressure roller, and central yarn tension control for perfect weaving beams
Precise lateral translation of warping reed due to real-time laser measurement
Established in the highly demanding industrial sector; especially technical applications and high tenacity
Your message was sent successfully. Thanks.