Truetzschler NovoStar metallic wires stand out from conventional card clothings due to their optimal tooth geometry, long service life, and steel quality.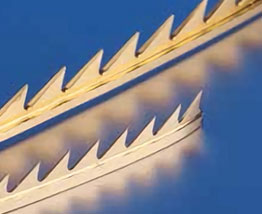 NovoStar Plus
(Premium metallic wires)
Truetzschler NovoStar plus metallic wires are premium metallic wires that feature the same tooth geometry as standard wires, and are made of a special steel that guarantees long service life, and ensure better sliver quality.
Manufactured by: Truetzschler Card Clothing, Germany
FEATURES

BENEFITS

RESOURCES

GET A QUOTE
Key Features
Special alloy raw material
Special geometric and scale free surface finish
Application Range: All standard makes and models of flat cards/ non-woven cards-Cylinder, doffer, licker-in and blow room wires for cotton, synthetics and their blends
Better sliver quality
Longer working life
Consistency in quality throughout working life
Longer maintenance intervals
Your message was sent successfully. Thanks.